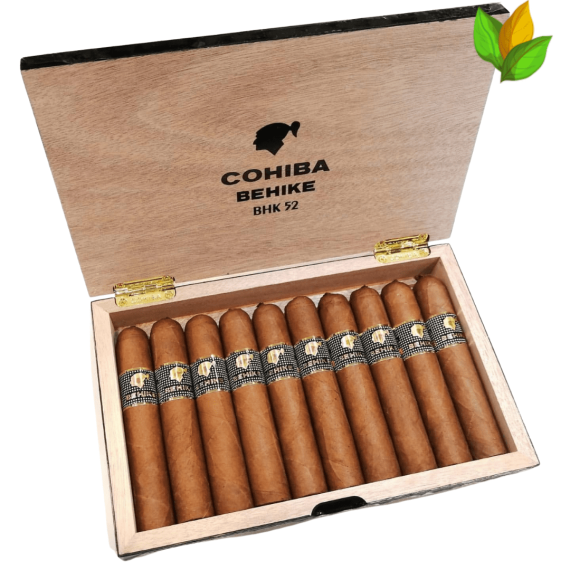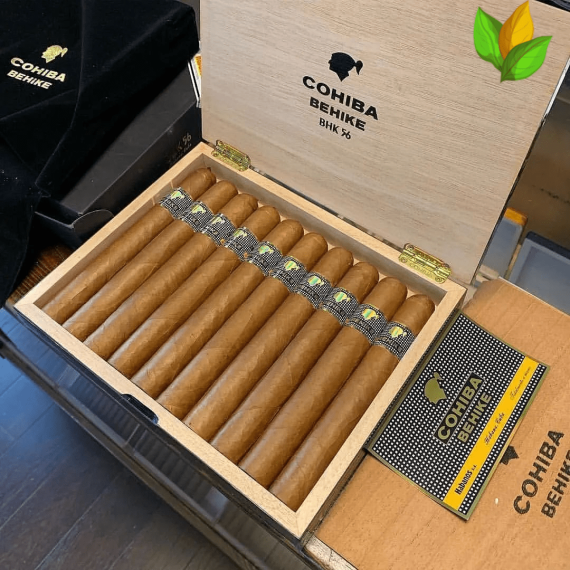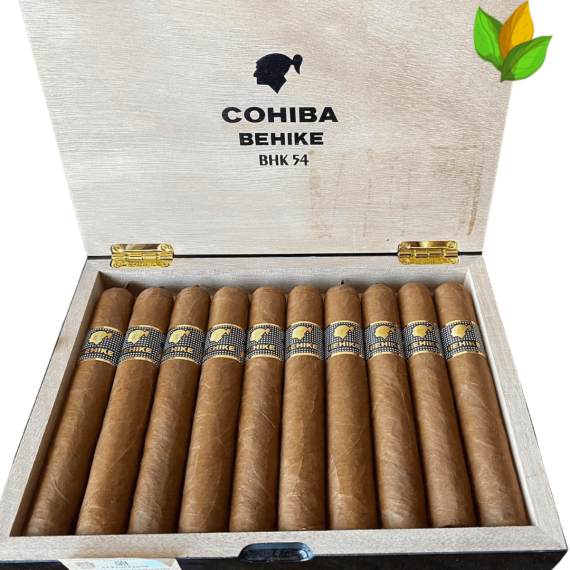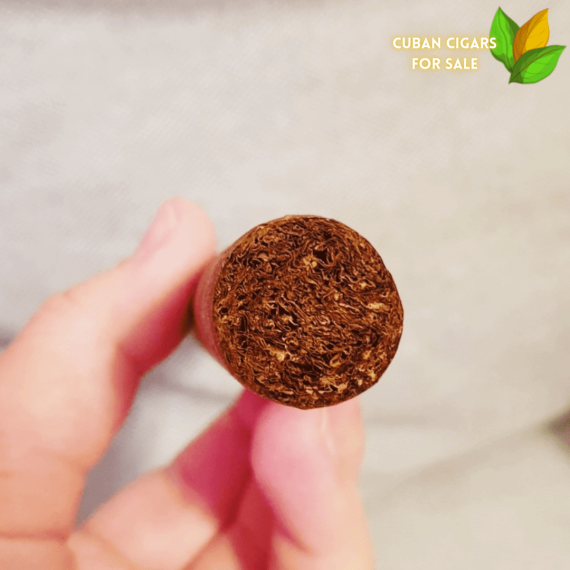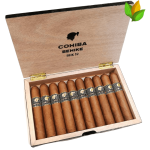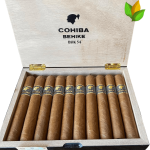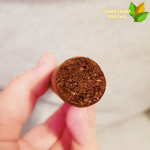 20
people are viewing this right now
Guaranteed safe & secure checkout
Description
Cigar Brand: Cohiba
Country of Origin: Cuba
Ring Gauge: 54
Length: 154 mm/ 6 inches
Shape: Robusto Extra
Strength: Medium to Full
Made: Handmade
Avg. Smoking Time: 60 minutes
Box Format: Pack of 3 Tubes and Box of 25
Status: Currently Available
Overview: Cohiba Talisman
The Talismán was one of the most anticipated cigar debuts for many years. It joins a collection of renowned Cohiba vitolas created in Habanos' Limited Edition program. The Cohiba ranks include all versions released since the brand's inception in 1961, including the previous releases such as the Cohiba Sublimes (2004), Cohiba 1966 (2011), and Cohiba Supremos (2014). The Talismán will undoubtedly become a favorite and will be added to the Cohiba Limited Edition hall of fame soon.
These beautiful cigars, which measure 6 1/8 inches (154 mm) in length and 54 ring gauge, are packaged in 10s in classic Cohiba style varnished slide lid boxes (SLB). The combination is reminiscent of Cohiba's La Línea Clasica collection (medium to full), with the head of each cigar finished with a "pigtail" from Cohiba's La Línea Behike.
All of the tobaccos in a Limited Edition cigar are aged for at least two years. However, in addition to this, Cohiba cigars' Seco and Ligero leaves are subjected to an 'additional fermentation.' The fermentation period typically lasts 18 months, and it is completed in cedar barrels at the plant. The first step in manufacturing Cohiba cigars is to ferment them in specific conditions. It gives all their cigars a unique smoothness and distinguishes Cohibas from other Cuban cigar brands. This cigar has a sweetness that comes from the Maduro wrapper leaf that has been used to wrap it.
Cohiba Talisman :what makes them so special?
Cohiba Talisman cigars are some of the most special cigars in the world. Their unique blend of tobaccos, combined with their smooth and creamy texture, make them a truly extraordinary cigar. The robust flavor of the tobacco is carefully balanced with sweet and spicy aromas, creating an unforgettable experience for anyone who smokes them. The wrapper leaf used to produce Cohiba Talisman cigars is also of exceptional quality, providing a beautiful golden color that further enhances their flavor profile. The care and attention put into every aspect of this cigar makes it one of the most sought-after brands in the industry. With its exquisite flavor, remarkable construction, and luxurious presentation, Cohiba Talisman is certainly a cigar worthy of its title as one of the most extraordinary smokes available today.
The taste of Cohiba Talisman: what does it taste like?
The Cohiba Talisman cigar is an exquisite smoke that offers a truly unique flavor. Its blend of Nicaraguan and Dominican tobaccos provide a smooth, medium-bodied flavor with notes of leather, coffee, roasted nuts, and cocoa. The finish is slightly sweet and creamy, with hints of spice. The construction is impeccable – the draw is effortless and the burn even throughout. The aroma is rich and inviting, with a hint of woodiness and an earthy sweetness. Overall, it's a complex cigar that offers something for everyone – experienced smokers will appreciate its depth while novice smokers will find it to be a great introduction to higher quality cigars. It's no surprise that Cohiba Talisman has become one of the most sought-after cigars in the world.
What's the size of Cohiba Talisman?
The Cohiba Talisman is a cigar with a unique size and shape. It measures 6 1/8 inches by 52 ring gauge, making it the longest and widest of all the Cohiba cigars. Its unique design makes it stand out as something special. It has two distinct cap designs, one featuring a classic Cuban pigtail and the other an elegant flag-style design. The length of this cigar allows for a long, cool burn that gives plenty of time to appreciate its flavor profile. The size of the Cohiba Talisman also ensures that you get plenty of smoke from each puff. The ample smoke volume allows you to truly enjoy each flavor nuance as the cigar progresses through its many stages. Whether you're looking for an evening treat or a special occasion cigar, the Cohiba Talisman is sure to please with its impressive size and beautiful design.
How long does a Cohiba Talisman?
The Cohiba Talisman is a renowned Cuban cigar produced by Habanos, the Cuban state-owned tobacco company. This cigar is one of the most sought after cigars in the world and is known for its mild and creamy flavor. The Cohiba Talisman is one of the shortest cigars in production, measuring at just 4 1/2 inches in length. Typically this cigar has a ring gauge of 52 and is considered to be a perfect smoke for those who are new to smoking. Although it may be short, it still packs a punch with its full-bodied flavor that many experienced smokers will enjoy. It's also known to have an excellent draw and burn that will last you around 30 minutes or so depending on how you smoke it. If you're looking for an enjoyable yet flavorful smoking experience, then the Cohiba Talisman might be just what you need!
What is the type of wrapper on the Cohiba Talisman?
The Cohiba Talisman is a premium cigar produced by Habanos SA. The wrapper used on the Cohiba Talisman is a Sumatra-seed Ecuadorian Habano leaf. This type of wrapper is classified as medium to full bodied, with a natural sweetness and an earthy, spicy flavor. The tobacco leaves used in the wrapper are aged for five years before being rolled, which adds to its complexity and depth of flavor. Its color ranges from dark brown to black, with reddish undertones. The length of the cigar measures seven inches, with a ring gauge of fifty four. It provides smokers with an exceptional smoking experience due to its well balanced flavor profile that features notes of cocoa, nuts and leather. With its attractive price point and excellent quality, the Cohiba Talisman is one of the best cigars available on the market today.
What's the place to buy Cohiba Talisman?
If you are looking for the best place to buy Cohiba Talisman, then look no further than your local cigar shop. Cigar shops are an excellent place to buy premium cigars like Cohiba Talisman, as they often have a wide selection of different brands and sizes. Not only will you be able to find the perfect size and brand of cigar, but the knowledgeable staff can also recommend specific types of cigars based on your tastes and preferences. Moreover, you can purchase cigars at discounted prices when they are part of a special deal or promotion that your local cigar shop may offer. Lastly, many cigar shops even offer online ordering options so that you can enjoy the convenience of shopping from home. So if you want to get your hands on some premium Cohiba Talisman cigars, make sure you check out your local cigar shop.
Cohiba Talisman: What does it smell like?
Cohiba Talisman is a special edition of Cohiba Cigars, exclusive to the cuban market. It is a box of 10 cigars sealed with an impressive band that makes it stand out from other cigars. The cigar's wrapper smells of strong spices, giving it a unique and intense aroma. It has notes of sweetness, leather and coffee, making it a great choice for experienced smokers. You can also taste some nutty flavors with hints of cedar and cocoa in the background. It is a full-bodied cigar with great complexity and balance, making it one of the most sought after on the market. With its limited edition release and premium quality construction, this box of 10 Cohiba Talisman is an excellent choice for those seeking only the best cigars from Cuba.
Home ➡️ Home Page.
Cohiba Cuban Cigars ➡️ Choose Oher vitolas and boxes.
Cohiba Siglo Vl (Tubos) Box of 15 Luxury ➡️ Recommended 🔥🔥
There are no question found.