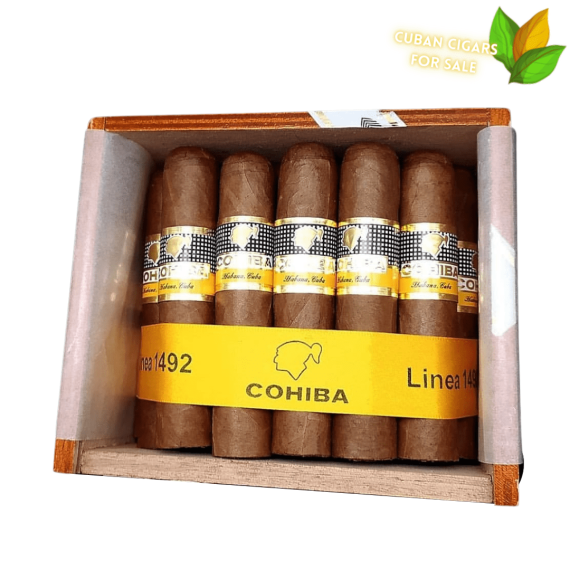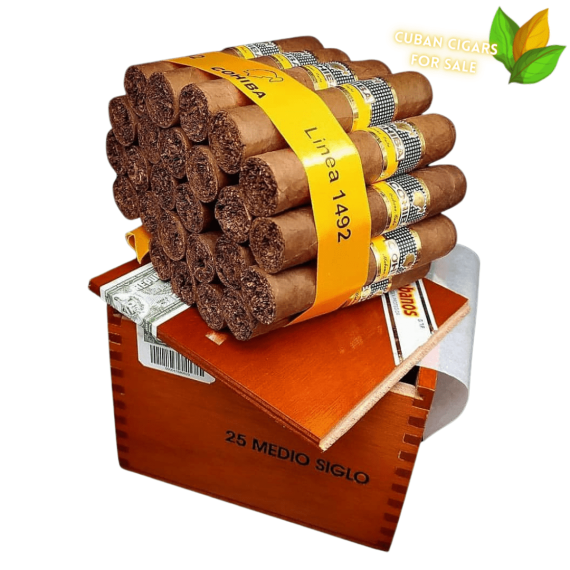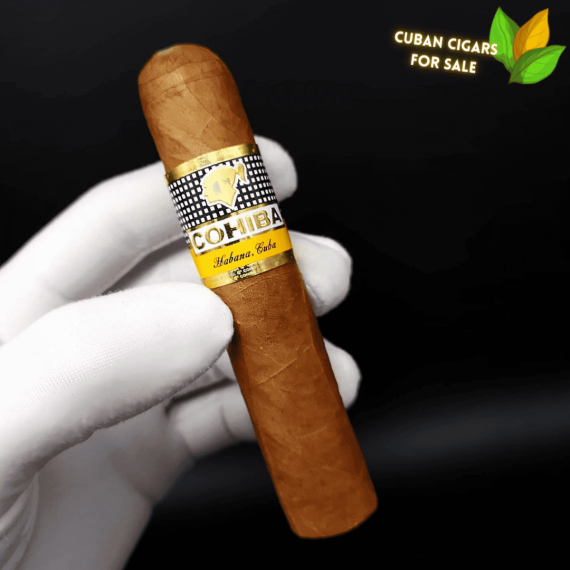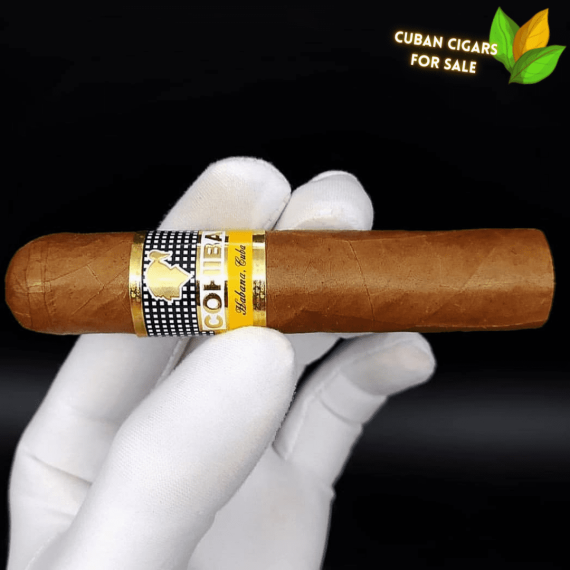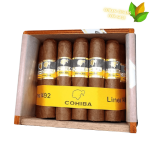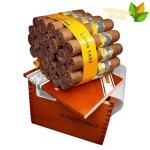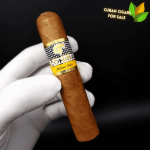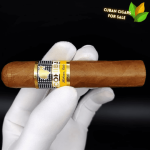 28
people are viewing this right now
Guaranteed safe & secure checkout
Description
Cigar Brand: Cohiba
Country of Origin: Cuba
Ring Gauge: 52
Length: 102 mm/ 4 inches
Shape: Petit Robusto
Strength: Medium
Made: Handmade
Avg. Smoking Time: 60 minutes
Format:  Box of 25
Status: Currently Available
Overview: Cohiba Medio Siglo
In 2016, Cohiba marked its fiftieth anniversary. A new size (viltola) was added to the La Linea 1492 line. The MEDIO SIGLO was the name given to the new cigar. The Cohiba Medio Siglo is the first new cigar since the Siglo VI was introduced in 2002 to this prestigious brand.
The Medio Siglo is a large cigar that marries the girth of the Siglo VI (52) with the length of a Cohiba Siglo I (4″). As a result, they present the best combination of ease and taste. The most well-known brand of Cohiba is, without a doubt, Habanos. It was created in 1966 for Fidel Castro and was produced at the Cuban state-owned H. Upmann factory in Havana, Cuba.
Grown in the Vuelta Abajo region of Cuba, their wrapper, binder, and filler blend results from a carefully selected mix of leaves from Vuelta Abajo and Vuelta Arriba. It was originally only given as a gift for heads of state and visiting diplomats from Cuba. In 1982, Cohiba was made available in the open market for the first time. The Lancero, Corona Especial, and Panatela were
Two of Cohiba's filler leaves, the seco, and Ligero, are fermented a third time in barrels alone among any other Cuban cigars. The most important distinction between other brands and Cohiba is how the filler leaves an aftertaste that leads to a unique Cohiba sensation.
What makes Cohiba Medio Siglo special?
This cigar has a unique flavor profile owing to its small size and distinctive shape. Here are some of the reasons why it is regarded as special:
1) Short and stout cigar
This cigar is shorter and thicker compared to other cigars from Cohiba. It is 4 inches, and the ring gauge (52) is thicker than other Cohibas. The unique shape produces a uniquely flavorful smoke equivalent to smoking two cigars at once.
2) Aged filler leaves
The most important distinction between the Medio Siglo and other cigars from Cohiba is that the filler leaves used in making the cigar are aged for a third time after fermenting. This makes it more flavorful and has a longer aftertaste compared to other cigars from Cohiba.
3) Premium Quality
The wrapper is a rich, smooth brown with minor veins and an almost flawlessly finished head and cap. It is a very tightly rolled cigar that feels premium in hand. The quality of rolling is excellent.
4) Good Flavor and Taste
This cigar has a very rich taste and a hint of spice. The draw is easy, and the ash hangs for around an inch at a time. It emits a sweet smell with hints of leather, wood, earthy flavors, and cocoa underneath.
5) Perfectly executed head and cap.
The cigar has a perfectly executed head and cap. The color is light brown. No part of the cigar shows any form of structural damage or problems, nor do they show signs of dryness. It maintains an even burn throughout its life cycle. These cigars are all handmade, which means that they are each slightly different in size and shape. However, the overall quality is excellent.
How is the taste of Cohiba Medio Siglo?
The taste is characterized by spicy notes. It is neither acidic nor harsh; the taste is rich, smooth, and creamy. The strength is medium, making it suitable for both experienced smokers and beginners who are still getting their feet wet.
In terms of flavors, the cigar starts sweet and transitions to a leathery, woody taste with a hint of cocoa. The aftertaste is rich, smooth, and creamy.
How long does Cohiba Medio Siglo last?
The Cohiba Medio Siglo is a cigar that lasts around 60 minutes. The strength is medium, with full-body or richness and smoothness.
Overall Review of Cohiba Medio Siglo
Due to its unique tobacco flavor profile and small size, which makes it a good choice for a quick smoke, the Medio Siglo has become a favorite among many members of The Cigar Club. It's 4 inches long, and the ring gauge (52) is perfect for quick smoke since its size makes it burn faster. The wrapper is well-rolled and tightly packed to deliver the best flavor possible. You should try it if you look for a quick and best smoke.
There are no question found.