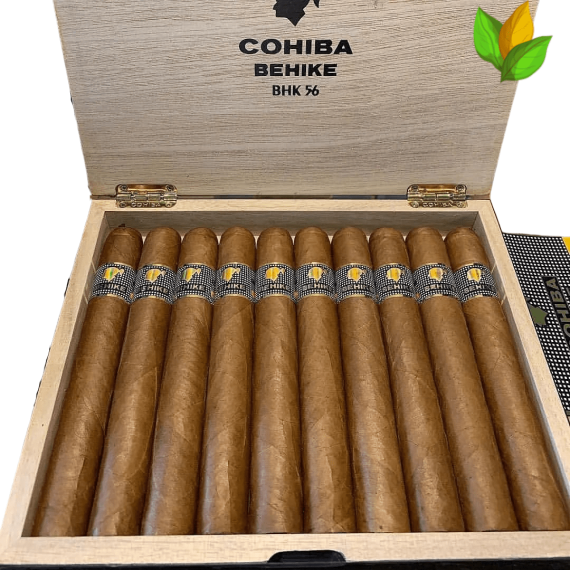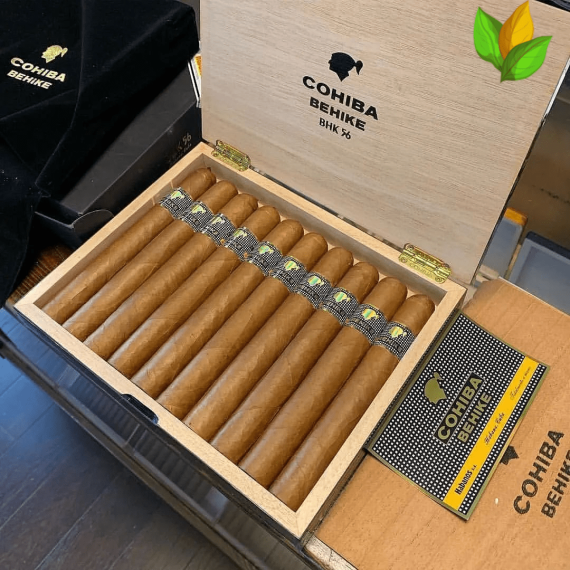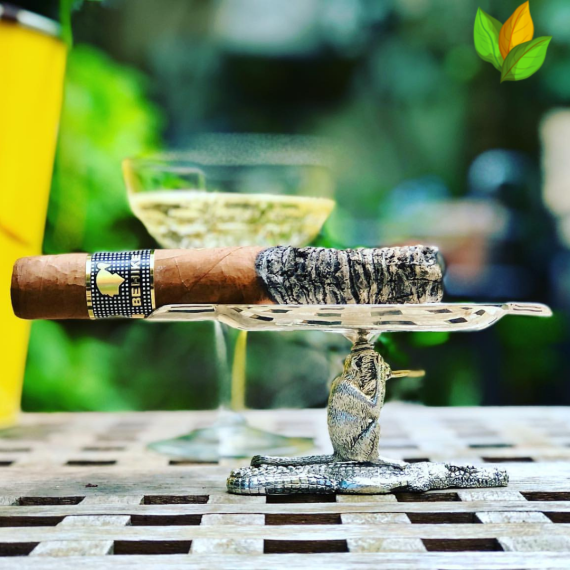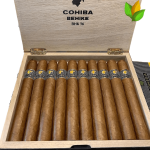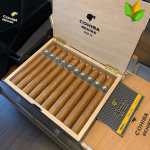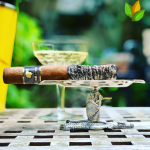 30
people are viewing this right now
Guaranteed safe & secure checkout
Description
Cohiba Behike 56 Cuban Cigar 
Hailed as one of the finest examples of Cuban cigar artistry, the Cohiba Behike 56 has a reputation that precedes itself among cigar aficionados. With a rich history, unique manufacturing techniques, and award-winning recognition, this cigar is more than just a smoking experience—it's a journey into Cuba's rich tobacco heritage.
---
Cohiba Behike: How Did the Legend Begin?
At the heart of Cuba's cigar industry, the Cohiba Behike series has marked its territory. Originating from the renowned El Laguito factory, Cohiba Behike, particularly the BHK 56, is an embodiment of Cuban pride and craftsmanship. Cohiba's journey began as a brand meant exclusively for diplomats and VIPs, only later to grace the international markets. With the inception of the Behike line, Cohiba further stamped its superiority in the cigar world.
Why is the Cohiba Behike 56 so Special?
As the largest member of the BHK 3-vitola line, the Cohiba Behike 56 stands out with its exceptional character. Notably, it's the meticulous selection of the tobacco leaves like the sun-grown Medio Tiempo leaves, top leaves of the sun-grown tobacco plant that imparts a unique flavor to this cigar. Such detail is a testament to Cuba's commitment to producing only the finest Cuban cigars.
What Sets the Manufacturing of Cohiba BHK 56 Apart?
Produced in very limited quantities, the BHK 56 sources its tobacco from the finest plants in Cuba's Vuelta Abajo region. The Medio Tiempo leaves, a rare leaf that grows atop the tobacco plant, gives the Cohiba Behike its distinctive flavor. The inclusion of this leaf in the blend is what provides the Cohiba Behike 56 its nuanced smoke that goes well with a smoky island scotch. Every cigar is a masterpiece, hand-rolled to perfection, sealed in a black box ensuring they're in perfect condition for the smoker.
Does Cohiba Behike 56 Live up to the Hype in Reviews?
Yes, and in grand style. Cigar aficionados around the world revere the BHK 56. Its smooth draw, coupled with a complex and eclectic flavor profile, ranging from spicy to smooth and creamy, ensures that it is not just a smoke, but an experience to be savored over time. Cigar Aficionado has often held the Cohiba Behike in high regard, marking it as one of the best cigars worldwide.
Awards, Recognitions, and Mentions
It's no surprise that a cigar of this caliber has bagged numerous accolades. The Behike family has frequently been recognized by Cigar Aficionado as one of the best in the world. The exceptional character of the Cohiba Behike 56, in particular, has been applauded at numerous tobacco conventions and has been a staple recommendation among seasoned smokers.
How Does the Cohiba Behike 56 Look and Feel?
The BHK 56 boasts a light leathery brown wrapper that's gently veined. Its tight pigtail cap and the oak-scented smoke it releases once cut and drawn, showcase its superior craftsmanship. With a ring gauge of 56, it's one of the largest Cohibas, making it a hefty yet sleek and stylish cigar to hold.
How to Best Enjoy the Cohiba Behike 56 Cigar?
This is a cigar meant for a special occasion. Its medium-bodied character with hints of oak, spice, and earthiness, makes it an ideal companion for a relaxed evening. It's best enjoyed when paired with a smoky island scotch, allowing the flavors of both to complement each other beautifully.
Is Cohiba Behike 56 Worth its Price?
Every penny! It's not just a cigar; it's an emblem of luxury, status, and above all, an appreciation for the finest things in life. The exceptional craftsmanship, flavor profile, and the experience it promises make it worth its weight in gold.
---
Key Takeaways:
Cohiba Behike 56 is the embodiment of Cuban pride and craftsmanship.
Special Medio Tiempo leaves from the Vuelta Abajo region impart a unique flavor.
Recognized and awarded by platforms like Cigar Aficionado.
Its light leathery brown appearance and oak-scented smoke are signs of its premium quality.
Best enjoyed with a smoky island scotch on special occasions.
Technical Sheet: Cohiba Behike 56
| Specification | Details |
| --- | --- |
| Brand | Cohiba |
| Line | Behike |
| Model | BHK 56 |
| Ring Gauge | 56 |
| Length | 6.5 inches (Approximately, can vary based on production) |
| Wrapper Color | Light Leathery Brown |
| Wrapper Origin | Cuba (Vuelta Abajo region) |
| Filler | Medio Tiempo, and other Cuban tobaccos |
| Flavor Profile | Spicy, Smooth and Creamy, Oak-scented |
| Strength | Medium to Full-bodied |
| Packaging | Sealed Black Box |
| Special Features | Tight Pigtail Cap |
| Pairing Recommendation | Smoky Island Scotch |
| Production Quantity | Limited (Exact number varies by year) |
| Manufacturing Factory | El Laguito |
---
There are no question found.