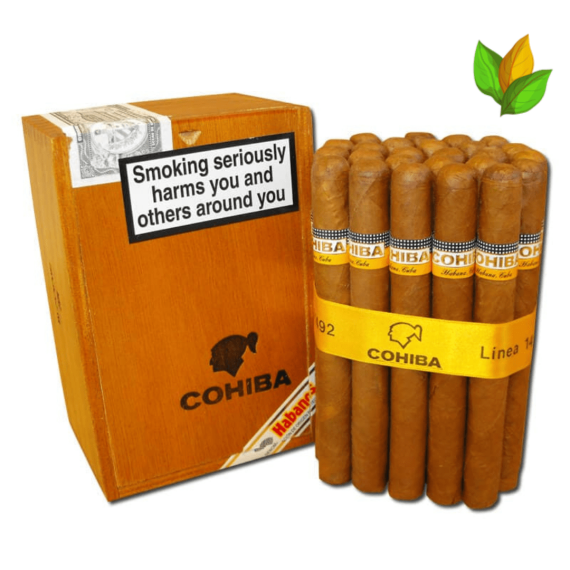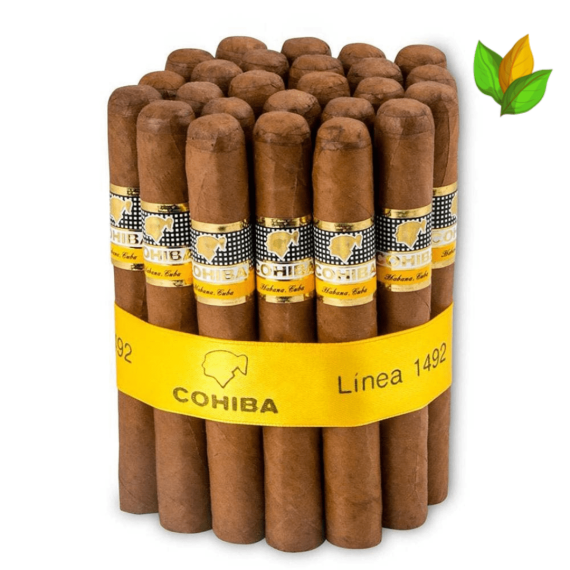 28
people are viewing this right now
Guaranteed safe & secure checkout
Description
Cigar Brand: Cohiba
Country of Origin: Cuba
Ring Gauge: 42
Length: 155 mm
Shape: Corona Grande
Strength: Medium
Made: Handmade
Avg. Smoking Time: 50 minutes
Product presentation box: Pack of 3 Tubes, Box of 25, Box of 15 Tubes
Status: Currently Available
Cohiba Siglo III: what makes them so special cuban cigar?
Cohiba Siglo III cigars are renowned for their superior craftsmanship and quality. This Cuban cigar is made with premium tobacco from the Vuelta Abajo region of Cuba, which is renowned for the production of some of the finest cigars in the world. The draw and smoke are both smooth and creamy, with a pleasant aroma that lingers long after you've finished smoking. The burn is even and consistent throughout your experience, making it a great experience every time. The wrapper has a beautiful oily texture that adds to the overall quality of the cigar. It's no wonder why Cohiba Siglo III cigars are so highly sought-after—the combination of superior craftsmanship, top-quality tobacco, and attention to detail make them a truly special smoking experience.
The taste of Cohiba Siglo III: what does it taste like?
The Cohiba Siglo III is an exquisite cigar that will tantalize the taste buds of even the most experienced smoker. It has an intense, full-bodied flavor that has notes of cedar, earth, and leather and a subtle sweetness. The aroma is sweet and nutty with hints of cocoa and coffee. Upon lighting it up, you will be met with a pleasant burn that is slow and steady. You will also experience a variety of flavors as you smoke such as leather, woody spices, pepper, cocoa and coffee. The finish is smooth on your palate with no unwanted aftertaste lingering in your mouth after smoking it. If you are looking for something special in your cigar experience then the Cohiba Siglo III is definitely worth a try.
What's the size of Cohiba Siglo III?
Cohiba Siglo III is a medium size cigar, measuring at 4 7/8 inches in length and a ring gauge of 52. It is the shortest of all the Cohiba Siglos and is considered to be one of the most popular sizes for aficionados. This cigar provides a perfect balance between strength and flavor, making it an ideal choice for those looking for an enjoyable smoke. The wrapper has a reddish-brown hue with a smooth texture that ensures an even burn throughout the entire duration of the smoke. The draw is medium-bodied and produces thick clouds of smoke with notes of spice and cedar. This cigar offers a unique experience that will leave you wanting more after every puff. With its mild to medium body, great construction, and excellent flavors, this cigar will keep you coming back time after time.
How long does a Cohiba Siglo III?
Cohiba Siglo III is a premium cigar from the Cohiba brand. It has a medium-to-full body, offering an intense and complex flavor. This cigar typically takes anywhere between 30 minutes to 1 hour to smoke. It has a ring gauge of 42 and is 5 inches in length. The wrapper of the Cohiba Siglo III is made with a special blend of tobacco leaves that results in its distinct flavor. This cigar has notes of cedar, pepper, leather, and earthiness that come together to create a truly unique experience. Aging this cigar helps to improve its complexity and can make it even more enjoyable for those who appreciate a robust flavor profile. Whether you're savoring one within an hour or letting it sit for weeks or months, the Cohiba Siglo III is sure to provide an unforgettable experience for all types of smokers.
What's the place to buy Cohiba Siglo III?
When it comes to finding the perfect place to buy Cohiba Siglo III, look no further than Cigar Emporium. They have a wide selection of Cohiba products, so you can find the exact cigar that fits your taste and budget. Their prices are competitive and they even offer free shipping on orders over $50. They also carry rare and limited edition cigars, so you're sure to find something special for yourself or a friend. On top of all that, their staff is friendly and knowledgeable about cigars, so you'll always feel welcomed when shopping at Cigar Emporium. So if you're looking for the perfect place to buy Cohiba Siglo III, look no further than Cigar Emporium.
Cohiba Siglo III: What does it smell like?
Cohiba Siglo III cigars are known for their exquisite aromas and flavors. Upon first smell, you will be greeted with a rich earthy note of cedar and tobacco, followed by the light sweetness of cocoa and coffee. These fragrances are complemented by hints of spice and leather, which combine to create a complex and intriguing aroma. As the cigar is lit, the flavor profile becomes even more complex with notes of nuts, dried fruit, pepper and woody undertones making an appearance. The overall experience is one that lingers on your palate long after the last puff has been taken. Cohiba Siglo III cigars are sure to please any aficionado looking for an unforgettable smoking experience.
Cohiba Siglo III it's a good cigar for beginners?
The Cohiba Siglo III is a fantastic cigar for those just starting out. It has an exquisite flavor profile, featuring notes of pepper, cedar, and cream. The wrapper is a beautiful dark brown with a slightly oily texture. The smoke is smooth and creamy, delivering an enjoyable smoking experience. This cigar is medium-bodied and pairs well with coffee or cognac. It has an excellent draw that produces plenty of thick clouds of smoke. The burn line is even and the ash holds on well throughout the entire smoke. Beginners will find this cigar easy to enjoy without being overwhelmed by too much complexity or strength. With its perfect balance of flavors and richness, the Cohiba Siglo III makes for a great first cigar for any novice smoker.
You May Also Be Interested ✅
Home ➡️ Home Page.
Cohiba Cuban Cigars ➡️ Choose Oher vitolas and boxes.
Cohiba Siglo Vl (Tubos) Box of 15 Luxury ➡️ Recommended 🔥🔥
There are no question found.