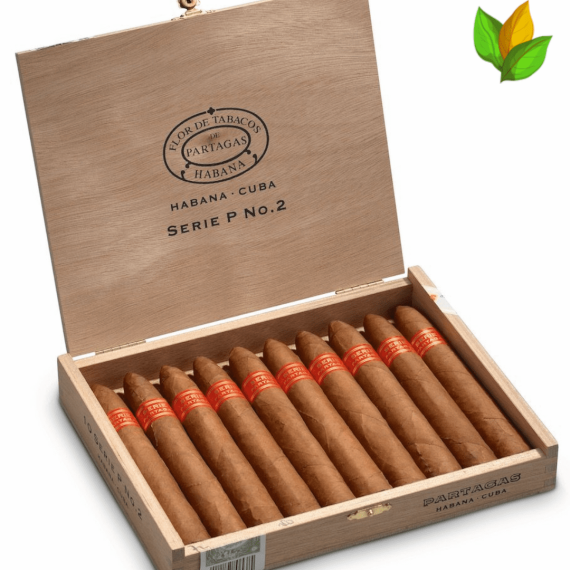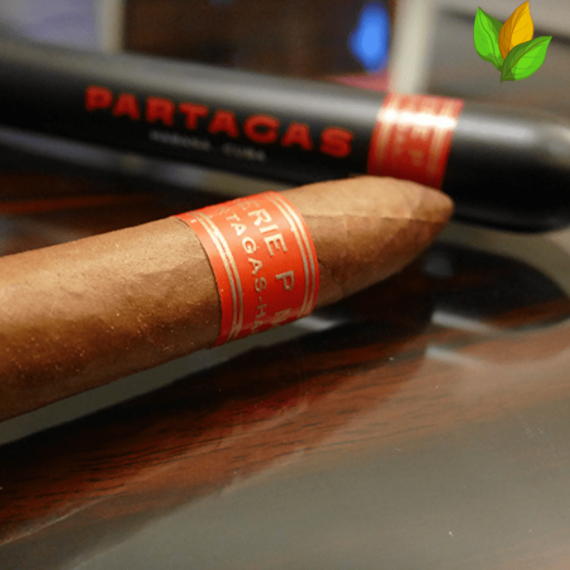 30
people are viewing this right now
Guaranteed safe & secure checkout
Description
Origin.
Like other Habanas products, the origin of Partagas Serie P No.2 is also Cuba. The tobacco is from the land of Vuelta Abajo. Vuelta Abajo is considered to be the only region where all types of tobacco leaves grow. They are best in taste and excellent in smell. The combination of Habanos and Vuelta is a reason for high-quality cigars. The cigars are always famous for their strength and aroma so does Partagas Serie P No.2.
Partagas Serie P No.2 got famous for its improvement in taste from 2000 to 2006. After that, this cigar becomes one of the best seller cigars. Most importantly, its origin never compromises on its quality. The only effort was to improve it and keep it constantly at a high level for an extended period. That is what happened successfully. Now, customer purchases Partagas Serie P No.2 without any fear od bad taste, until the product is originally from Cuba.
Manufactured
Partagas Serie P No.2 is another handmade and quality product. The length of the cigar is 7 inches or 17.8 cm. It is around average size with a ring gauge of 52. The dimensions are impressive as the cigar will take some time to consume entirely. It is one of the essential criteria for judging a cigar. Many people prefer to buy cigars that will long be lasting. It packs the usual Partagas flavours in an elegant torpedo-shaped stogie. It makes it look elegant and classical. Cigar art prefers to be classic. The reason is cigars are there for an extended period. Classical art gives a touch of something historical.
The length of the cigar is 12.4cm, and the ring gauge is exact 50. The manufacturing of these cigars since the 1930s has been of high quality. The outer layer of the cigar is of wooden colour with a classical look. One end of the cigar is more like a front of a cigar. Its history, manufacturing style, handmade, and high-quality ingredients have kept the cigar in the list of best-ever. The online purchase of these products is high. It means customers have given them higher ratings at different platforms.
Rings and Flavour
The ring gauge of Partagas Serie P No.2 is 52 and length about
As mentioned earlier, the Partagas Serie d No.4 has a ring gauge of 50 . One cigar can take good time to consume. It is elegant to watch and include a falvour of spice. Its aroma contains an attractive smell of pepper and wood. This aroma is fabulous to imagine. Many passive smokers can fall prey to this combination of the combined smell of cigar, wood and pepper. It is one of the reasons that this cigar is also famous in South Asia where the smell of pepper is considered fantastic.
The strength of taste of Partagas Serie P No.2 changes from medium to full with time. It is also known for the cigar after dinner. It may help quickly burns the calories, but of course, it has a dangerous impact on life.
Vitola de Galera
Vitola de Galera of the Partagas Serie P No.2 is Piramide. Its flavour goes from medium to full. Of course, the Partagas Serie P No.2 look elegant. It has a decent length of 7 inches, and gauge of 52, and a touch of spice with burning tobacco. These factors make this cigar a product to smoke. The authentic taste and Vitola de Galera are something that every customer should testify before buying a product. Burning tobacco products are always harmful to health, and if you buy a fake, you are going into deep trouble. The original products mention the danger included in the package. However, the fraudulent will never highlight what fraud they made. So, even if you are buying a smoking product, make sure to purchase the original one. One precaution for the Partagas Serie P No.2 is it is not for faint heart people.
Home ➡️ Home Page.
Montecristo Cuban Cigars ➡️ Choose Oher vitolas and boxes.
Partagas Serie P No.2 ➡️ Recommended 🔥🔥
There are no question found.