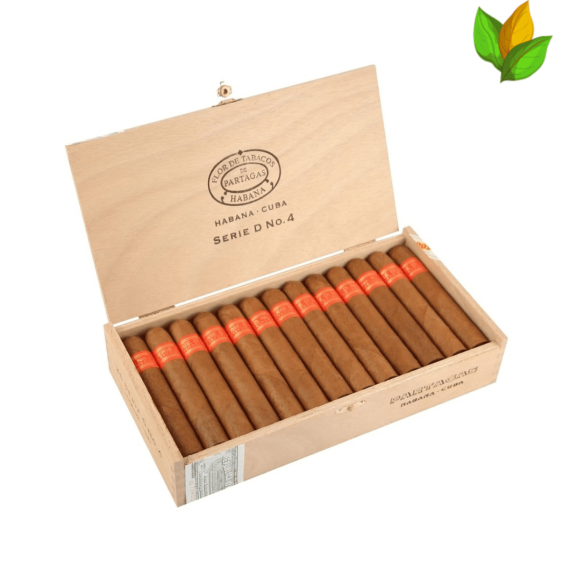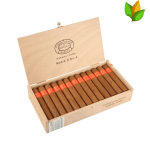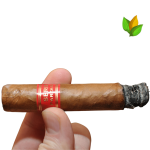 21
people are viewing this right now
Guaranteed safe & secure checkout
Description
Partagas Serie D No 4 Cuban Cigar
Partagas Serie is not just a brand; it's a legacy. The Partagas Serie D No.4, in particular, has captivated the hearts of many a cigar enthusiast with its robusto size, distinctive cedar aroma, and smooth draw. With each puff, one can discern the earthy undertones and spicy notes characteristic of this great cigar.
The Perfect Measurements: A Closer Look
| Specification | Detail |
| --- | --- |
| Size | Robusto |
| Flavor | Earthy, Cedar, Spicy |
| Ring Gauge | 50 |
| Wrapper | Deep Brown, Smooth |
| Vitola | D4 |
| Aroma | Cedar with hints of baking spice |
A Journey Through Time: The Evolution of the Partagas Cigar
Since its inception, the Partagas cigar has stood as a symbol of luxury and refinement. Originating in the prime tobacco-growing region of Vuelta Abajo, this cigar, especially the D4, has maintained its iconic status through the years.
Crafting Excellence: The Unique Manufacturing Process
Habanos' dedication to creating the perfect cigar is evident in the Partagas Serie D No.4 cigar. Employing the traditional triple cap method, it ensures a tight roll and consistent burn. The colored wrapper, sourced from the finest tobacco leaves, enhances its appeal.
Distinguishing Features: What Makes it Stand Out?
Beyond its impeccable construction, the Partagas Serie D No.4 offers an alluring combination of robust flavours ranging from earthy core to splashes of oak, setting it apart from other robustos. Furthermore, it is frequently mentioned in Cigar Aficionado, affirming its esteemed position in the cigar world.
Accolades and Recognitions: A Testament to Its Excellence
Time and again, the Partagas Serie D No.4 has been celebrated for its consistent quality, earning accolades from cigar aficionados worldwide. Its frequent features in esteemed publications solidify its place as one of the best cigars globally.
The Initial Draws: First Third Experience
Upon lighting the cigar, the first third is an enticing mix of trademark Partagas earthiness, complemented by wood notes and a hint of baking spice.
The Allure of Pre-light Aroma
Before even lighting the Partagas Serie D No.4, the pre-light aroma is a tantalizing blend of cedar, earthiness, and a touch of floral notes, ensuring the smoker is in for a treat.
Why is the Partagas Serie D No.4 So Special?
Not all cigars are made equal, and the D4 is a testament to that. Its full-bodied flavor profile, combined with the classic robusto size and unmatched craftsmanship, makes it an absolute crowd-pleaser.
Your Next Steps: Buying the Perfect Partagas
As a discerning cigar enthusiast, if the Partagas Serie D No.4 piques your interest, make sure you buy from authentic sources. Whether you're adding to your humidor collection or gifting to a fellow aficionado, always seek the genuine Cuban stamp of excellence.
---
Key Takeaways:
Partagas Serie D No.4 is a symbol of luxury and refinement in the world of Cuban cigars.
It boasts a robusto size with a distinctive cedar aroma and a 50 ring gauge.
Crafted with excellence, its earthy core flavor with splashes of oak sets it apart.
Renowned for its consistent quality, it has earned accolades worldwide.
Always ensure authenticity when making a purchase to enjoy the genuine Cuban experience.
There are no question found.